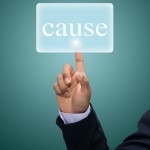 Continuing its skepticism of expert opinions about how third parties would act under hypothetical situations (see Experts, show your work or it isn't summary judgment evidence), the Dallas Court of Appeals affirmed a directed verdict in favor of the defendant in Axess International, Inc. v. Baker Botts, LLP based on the legal insufficiency of causation evidence. In that case, the plaintiff alleged that if Baker Botts had disclosed that it was pursuing similar patents on behalf of a competitor as well as the plaintiff, the plaintiff would have obtained different counsel, resulting in more favorable business terms in a deal with the competitor when conflict over the competing patents later came to a head.
At issue was an expert opinion from a patent attorney offered to show causation. He opined that the plaintiff would have initiated an interference proceeding and would have expanded its patent claims if the conflict had been disclosed, and that the result would have been a more favorable resolution between the plaintiff and the competitor. While noting that whether those two steps would have been taken was not clear, the Dallas Court of Appeals focused instead on whether there was evidence that those two steps would have resulted in a more favorable deal between the plaintiff and the competitor. The Court noted that because the expert offered no evidence of a similar case that was resolved favorably, there was no basis for the expert opinion that the plaintiff would have prevailed in the interference proceeding (heard this one before?). As to the expanded patent claims, the court held that the expert offered no factual basis to support his opinion as to how the USPTO would have responded to the hypothetical patent applications, again focusing on the lack of evidence regarding similar cases. And the court suggested it would be layering speculation upon speculation to assume that the mere threat of an interference proceeding or expanded patent claims would have resulted in a more favorable deal for the plaintiff without an indication as to the result of either. Thus, there was insufficient proximate cause evidence against Baker Botts and the trial court was affirmed.
Lesson learned (again): anytime your expert is saying what someone else would have done under alternative circumstances, the expert should identify specific similar factual scenarios that were considered by that third party that had the desired outcome. Otherwise, the expert's testimony may be no evidence at all.