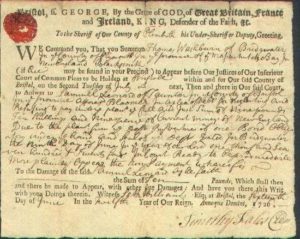 Applying In re: Jorden, 249 S.W.3d 416 (Tex. 2008), which held that a Rule 202 pre-suit deposition was inappropriate in a health care case before service of the appropriate expert report, the Fifth Court held in In re Sandate  that third-party discovery was improper for similar reasons, and granted a mandamus petitition to quash it. No. 05-17-00871-CV (Oct. 19, 2017).
While Sandate does not directly address the requirement of a lack of adequate remedy by direct appeal, Jorden makes clear that this line of authority is not intended as a general invitation to seek mandamus relief about discovery matters:
Correcting whichever view is wrong after final judgment seems very unlikely, as it is hard to imagine how allowing discovery a little too early could ever be harmful error — either by causing rendition of an improper judgment or preventing the presentation of an appeal. If (as relators claim) Texas law prohibits presuit depositions until an expert report is served, those depositions cannot be "untaken" and thus an appellate court will not be able to cure the error and enforce the statutory scheme after trial. As a result, relators unquestionably may lose substantive and procedural rights if review is postponed, rights the Legislature believed (as discussed below) are critical to ensuring access to affordable medical care in the state.
Sandate does, however, contain a muscular summary of when mandamus relief may issue to address a trial court's legal error:
In civil cases, "[a] trial or appellate court has no discretion in determining what the law is or inapplying the law to the facts, even if the law is somewhat unsettled." [Jorden, 249 S.W.3d] at 424 (citing In re Prudential Ins. Co. of Am., 148 S.W.3d 124, 135–36 (Tex. 2004) (orig. proceeding) (case of first impression regarding enforceability of contractual jury waiver); see also Lunsford v. Morris, 746 S.W.2d 471, 473 (Tex. 1988) (orig. proceeding) (changing 100 years of case law and granting mandamus for abuse of discretion when trial judge followed then-existing law), disapproved on other grounds by Walker v. Packer, 827 S.W.2d 833 (Tex. 1992) (orig. proceeding).