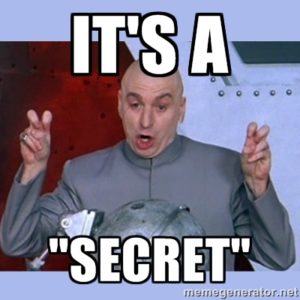 GDL Masonry Supply, Inc. v Lopez and Rapid Masonry Supply, Inc. (November 2, 2016) is a handy opinion to hand your clients after they sign a settlement agreement requiring confidentiality.  It is a risk too many clients do not take seriously enough (see, e.g., "Girl costs father $80,000 with 'SUCK IT' Facebook post").
In GDL, the Dallas Court of Appeals affirmed summary judgment in favor of Rapid, the plaintiff, who refused to pay under a settlement agreement because GDL failed to satisfy the confidentiality requirements of the agreement.  The facts were too common.  GDL brought suit against Rapid, which settled by way of an agreement that required confidentiality and Rapid to make a series of $10,000 payments totaling $60,000 to GDL.  GDL then told a third party that Rapid had stolen from it, that GDL won the lawsuit, and that Rapid owed GDL money as a result. When Rapid discovered what GDL said about their litigation, it sued asserting that it had no obligation to make the remaining settlement payments and also seeking attorney's fees for breach of the confidentiality language.  The trial court granted summary judgment to Rapid, holding that the confidentiality provision was breached, that Rapid had no obligation to make further payments, and awarding attorney's fees.
GDL's argument on appeal did not deny the disclosure of the settlement, but instead challenged the materiality of the confidentiality provision.  The Dallas Court of Appeals made swift work in rejecting this argument, noting that the settlement agreement itself stated that the confidentiality paragraph "is a material provision of this Agreement and that any breach of the terms and conditions of [the paragraph] shall be a material breach of this Agreement."  The Court held that the contract's language was binding.
GDL Masonry Supply, Inc. v Lopez and Rapid Masonry Supply, Inc.