I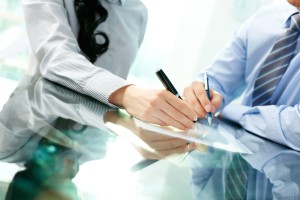 n Kartsotis v. Bloch (July 7, 2016), the Dallas Court of Appeals reversed summary judgment and rendered judgment for the appellee where the issue was the proper interpretation of a Contribution and Indemnity Agreement allocating the duty to reimburse the other parties for payments made on several obligations of co-owned businesses. A core dispute is whether the defined term "Existing Obligations" in the parties' agreement meant the primary debtors' financial obligations listed as "Existing Obligations" on Exhibit A to the agreement, as Kartsotis contended, or whether "Existing Obligations" meant the parties' secondary liabilities, such as guaranties and indemnities, related to the Exhibit A obligations, as Bloch asserted.
Bloch argued that a statement in the agreement's recitals supported his broader interpretation of Existing Obligations because it evidenced an intent to "effect an equitable sharing of their risk and liability in respect of the Obligations." The trial court agreed and granted Bloch summary judgment on cross-motions seeking to construe the agreement.
The Court of Appeals reversed. It rejected Bloch's argument because recitals are not strictly part of the contract and do not control the operative phrases of the contract unless they are ambiguous, the intent of the recital was vague and provided no guidance, and the recital was not as specific as the operative definitions. Exhibit A thus resolved the question of what the parties objectively intended when they agreed to that defined term, they meant only the obligations listed.