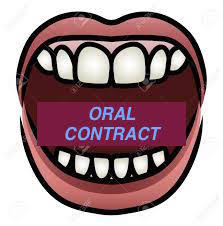 "Examining the parties' conduct and course of dealing, the fact finder could have inferred the element of mutual assent [between Miller and DML] from the circumstances.
Miller asked DML to remove the fountain,
DML subcontracted with a third party to do so . . .
The invoice submitted by the subcontractor to DML is part of the record and [DML's witness] testified that DML's practice is to submit such invoices to their customers
DML continued providing landscaping services after the fountain was removed.
Miller admitted he paid DML for some of the landscaping work. . . .
DML sent Miller a demand letter stating he was "in default of your obligation to pay the sum of $7,870.00 . . . and you have failed to pay despite repeated requests for payment by our office." The record does not show Miller protested the demand letter or attempted to reconcile the account. . . .
Miller tacitly acknowledged he knew there would be compensation for the removal of the fountain and landscaping services when he testified he told Wetzel 'the money would be held back until either I got the fountain back or he worked off the value of the fountain.' . . .
[DML's witness] testified the first time he heard about the alleged agreement for DML to work off the cost of the fountain was at trial, indicating this was not the parties' agreement." (punctuation added)
In sum, good recordkeeping (including recollection of a favorable admission) saved the day for DML. Miller v. Design Masterpiece Landscape, Inc., No. 05-16-00747-CV (July 28, 2017).