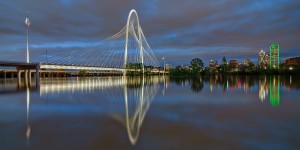 The Fifth Court of Appeals, which sits in Dallas, is the smallest Texas court of appeals in terms of geographic jurisdiction (only six counties, one of which it shares with another court), and the largest
in terms of personnel, with 13 sitting Justices. Other statistical information about the Court's docket appears in the Annual Statistical Report for the Texas Judiciary.
The Fifth Court hears appeals from Collin, Dallas, Grayson, Kaufman, Rockwall, and Hunt (shared with the Sixth Court of Appeals) Counties: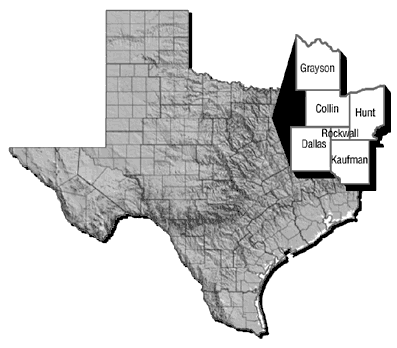 The Texas Legislature created the court in 1893, as the Panic of 1893 wreaked havoc on the young city of Dallas and its then-population of roughly 40,000.